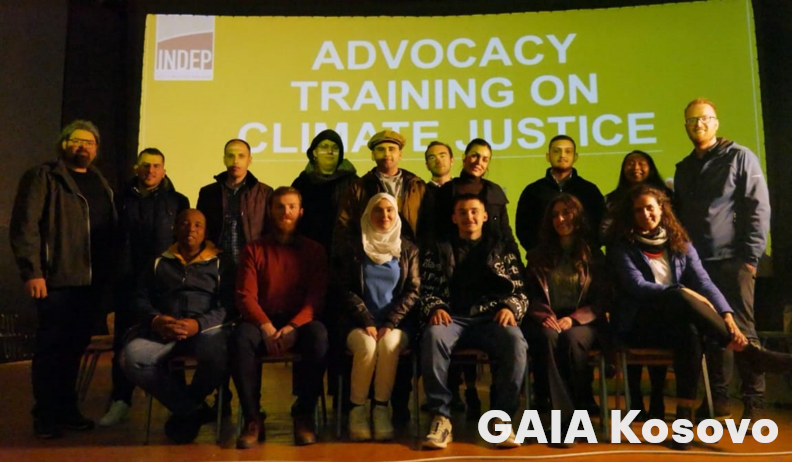 International Advocacy Training on Peace and the Environment.
The International Advocacy Training on Peace and the Environment is part of the empowerment process that seeks to strengthen the capacity and resources of the voluntary service movement in advocacy work concerning peace and the environment. The activity provided important experiences and advocacy practices for the young participants and participating IVS organisations to develop and adjust their advocacy strategies and plans at the local and national levels. The outcomes were used and disseminated during Local Actions taking place during 2022 and Online Advocacy events, which consolidate its sustainability and impact.
The objectives of the International Advocacy Training were:
1. To provide a context for the climate crisis and offer tools for advocacy and political engagement;
2. To guide young participants to address the environmental issues in their localities and develop advocacy content and actions based on the needs assessment approach;
3. To support young people to exercise their democratic citizenship and to address the environmental justice issues to their communities and authorities.
By the end of the activity, the participants gained:
1. A deeper understanding of the environmental issues and got to know about the Living Earth campaign;
2. Increased knowledge about international legal standards developed by the Council of Europe for example the European Convention on Human Rights, the European Social Charter, and the Bern Convention on the conservation of European Wildlife and natural habitats, which helped in making progress on environmental issues;
3. A clearer idea what are the roles and rights of young people in the advocacy work and political processes and how to motivate and support their participation;
4. The ability to define the advocacy target, message, and approach;
5. Enhanced experience and practice in networking and public advocacy.